Lavalas Will Boycott Haitian Election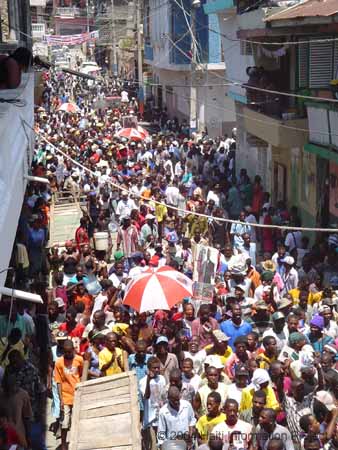 Haiti's Upcoming Elections: Fanmi Lavalas opts out unless Latortue halts State-sponsored Terrorism
From HAITI ACTION: http://www.haitiaction.net
On 1 February 2005, nearly one year after the de-facto coup against Haiti's democratically elected president, Jean Bertrand Aristide, the AP reported that the Lavalas party will not participate in the local and municipal elections scheduled for October, or the legislative and presidential elections scheduled for November.
Lavalas' decision to not participate is a direct result of the suppression carried out against party supporters by paramilitary factions and gang leaders who get their marching orders from the Latortue government. New evidence reveals interim Haitian Prime Minister Gerard Latortue's de-facto policy of restoring "Duvalierism without Duvalier."
Since the first day Washington installed him in power, Latortue has taken a fiercely adversarial position towards Aristide's Fanmi Lavalas political party. By working with the anti-Aristide opposition to extinguish Lavalas, he repudiates his claim that he is for free, fair and open elections.
Where did Latortue obtain the funds to buy off the ex-military, and how can U.S. and Canadian taxpayers know that the funds their governments donated to the Haitian Provisional Electoral Council (CEP) will not be used as payments for military renegades?
The ex-military and former death squads are engaging in terrorist tactics similar to those that were used by Iraqi insurgents to keep the majority from the polls. But unlike the situation in Iraq, the anti-democracy forces in Haiti have the tacit backing of the state.