Ecuador: Government Hikes Private Salaries 18 Percent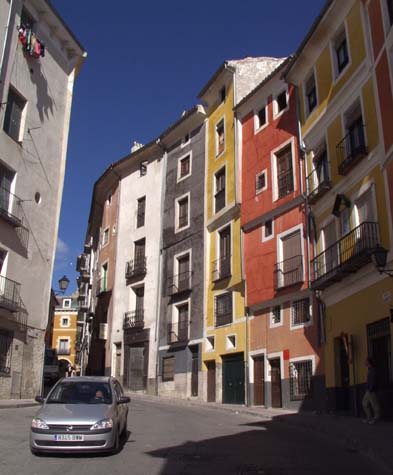 Cuenca, Ecuador
In two months I will be honeymooning in Ecuador (and either Galapagos or Havana) and the US Congress will make an important decision about whether to cut Ecuador off from a lucrative preferential trade program (favored status). The program has resulted in a export boom of 53% since 2002, but is in favor of being blocked by legislators increasingly spooked by the left-wing politics coming out of Latin America. Meanwhile, Correa made another move sure to worry the capitalists - he stepped into a dispute between unions and employers and raised all private sector salaries 17.6% next year.
QUITO, Dec 27 (Reuters) - Ecuador on Thursday decided to hike the minimum salary for private sector workers by 17.6 percent next year in a move that could fuel more tensions between the leftist government and business groups.
The increase that will set the minimum wage at $200 per month is one of the largest since Ecuador adopted the U.S. dollar as its national currency in 2000 after a crippling economic crisis. Ecuador expects to register inflation between 2.7 and 3.2 percent in 2008.
President Rafael Correa, a leftist former economy minister, has vowed to battle the oil-producing country's rich elite and help the poor majority. He has clashed with business leaders over his proposed legislation to reform the tax law, which could force businesses to pay in advance part of their income tax and hike duties on unproductive lands.
Business trade groups says Correa's plans to boost state control over the economy will erode the Andean country's finances in the long-run.
Labels: ecuador correa economy