Venezuela: Chavez Stops Inflation in its Tracks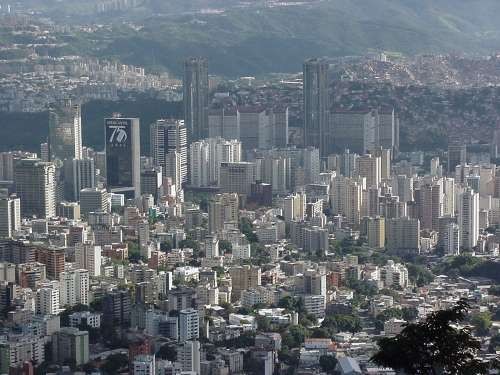 Oh, I do get some joy when things like this happens. Readers will remember last week I called out the NY Times (and IHT) for running a ill-researched opinion piece off as news. The writer Simon Romero stated with complete assurance that Chavez's plan for fighting the increasingly problematic inflationary pressures would fall flat. "Demagoguery and showmanship will do nothing to solve Venezuela's 20 percent inflation rate...." he wrote.

Well today, Mr Romero has some serious explaning to do. Turns out Chavez's anti-inflation moves dropping the VAT tax have had an immediate effect even more positive than Chavez could have hoped. What was termed "runaway inflation" by the Western press the previous month appears to have suddely turned around. Bloomberg reports:
Venezuela Consumer Prices Unexpectedly Fell in March
By Guillermo Parra-Bernal and Theresa Bradley
April 2 (Bloomberg) -- Venezuelan consumer prices had their biggest monthly decline since at least 1990 in March after the government slashed the value-added tax on all consumer goods.
Consumer prices fell 0.7 percent last month, the central bank said today in an e-mailed statement. Only one of 12 economists surveyed by Bloomberg predicted a drop in prices. In February, prices rose 1.4 percent.
``In the short term, we're going to start to quickly see a decrease in inflationary pressures,'' Armando Leon, a central bank director, told reporters in Caracas today. He predicted inflation will continue to slow during the second quarter.
The government cut the value-added tax rate to 11 percent from 14 percent on March 1 to help ease a surge in consumer prices triggered by shortages of goods from foodstuffs to car parts. Economists such as Tania Reif of Citigroup Inc. said the effect of the tax reduction will be temporary and that a growing economy and restrictions on foreign exchange trading may push up inflation again in a few months.
Inflation for the 12 months through March slowed to 18.5 percent from 20.4 percent in February, compared with the 20.1 percent median estimate in the survey. Venezuela, where inflation has topped 10 percent a year since 1986, has the fastest pace of consumer price increases in Latin America.
``The behavior of the price index reflects the impact of the series of tax measures taken by the government last month, as well as recent adjustment in some regulated prices and the substantial improvement in the supply'' of certain consumer goods, the central bank said the statement.
...
Food prices fell 4.7 percent in March, the bank said. Telecommunications prices, including cell phone fares, dropped 2.6 percent and the cost of transportation fell 0.3 percent.
Whole thing